Mathematics
Everyone can do maths!
At Blakesley Hall Primary School, we believe that all children can succeed in maths. We want all our children and families to have a positive attitude towards the subject and for them to see themselves as competent mathematicians.
We believe that the children of Blakesley Hall Primary School should experience outstanding maths that provides them with a secure foundation upon which to build their future learning.
We firmly believe that maths should be fun, challenging and stimulating so that it ignites a passion that will propel the children to become life-long, curious and motivated learners of Maths.
Maths Mastery
We are on an exciting journey towards embedding a mastery approach to teaching and learning maths across the school. For Blakesley, 'teaching for mastery' includes:
Devoting more time to introduce of key ideas
Focusing on one key idea only in each lesson
Teaching the whole class together: focusing on pupils working collaboratively on the same lesson content at the same time
Concentrating on pupils' thinking (as well as doing)
Anticipating difficult points and possible mistakes in thinking or understanding
Choosing representations (how the maths is shown in pictures) and models carefully
Planning questioning carefully
Expecting and supporting precise explanations and reasoning from pupils
Intervening quickly to support those falling behind
(The Essence of Maths Teaching for Mastery, NCETM)
At Blakesley Hall Primary School our maths curriculum is delivered in a systematic, investigative and engaging way. It is designed to not only equip our children with their core skills and knowledge but to inspire an inquisitive approach to solving problems with the language to reason and debate about their solutions with confidence. It is our aim to raise aspirations around the possibilities of mathematics for all our students.
How do we plan maths at Blakesley Hall?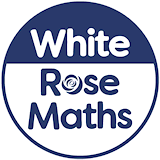 Our maths curriculum follows the White Rose Maths scheme progression. The scheme was developed by a team of maths experts and lead practitioners. It is driven by sound pedagogy and research designed to support teachers in delivering a mastery curriculum.
The guidance notes, mid-term plans and resources in the scheme supports our practitioners in delivering with clear progression and consistency across year groups, throughout school.
A strong emphasis is placed on developing fluency, problem solving and reasoning through small progressive steps to ensure all children understand the key ideas. Across all year groups, we follow medium term programmes of study (curriculum coverage maps) which map out the year's curriculum across three terms.
Mathematics at our school is inclusive and enables all children to make progress. Assessment for and of learning is constantly used to ensure that gaps are identified and addressed so that all children fill their true potential.