Design and Technology (DT) Curriculum
At Blakesley Hall Primary School, it is our belief that every child should have the highest quality Design and Technology lessons, to develop a wide range of practical skills and knowledge.
We provide all our children with creative and engaging real-world design briefs, based on enterprise, cultural and industrial problems, that are designed to spark their natural curiosity and problem-solving skills.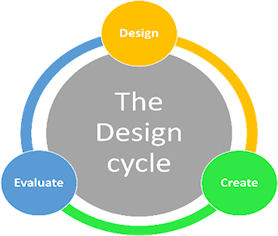 Through our curriculum, children are provided with a range of materials and tools to develop their knowledge and skills in architecture, textiles, food technology and computer-aided design. Using the Design cycle, we encourage children to research, design, experiment and adapt their designs to create prototypes. Children are actively encouraged to take creative risks in a non-judgmental and supportive environment.
At Blakesley Hall, Design and Technology is truly a cross-curricular subject and reaches into all aspects of the wider curriculum, like Science, Maths and Computing, and celebrates each child's Cultural Legacy. Children are encouraged to consider their environmental impact with their designs and to develop their own sustainable ideas and products.
At Blakesley Hall, we support our children in developing their confidence and skills to grow an understanding of how Designing and Technology shapes the modern world. Children learn from these developments and progressions to equip themselves to become innovative, resourceful and creative adults who embrace the challenges and jobs of the future and contribute to society.