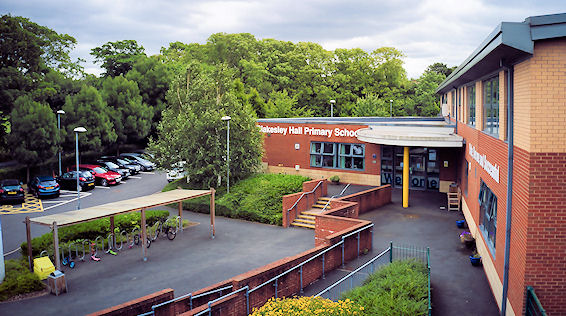 WHAT IS HAPPENING WEEK BEGINNING 10TH MAY 2021
Crowdfunding appeal for the library
As a result of COVID lockdowns we have lost a lot of library stock. We have launched a crowdfunding appeal and ask if you are able to donate or share the appeal with colleagues, friends and family to help support the children of Blakesley. Many thanks for your continued support.
Please see the link below for more details.
Welcome to the website of Blakesley Hall Primary School.
We hope that you will find our website both interesting and entertaining.
We always like to hear from our visitors and friends. To let us know what you think of our website, simply sign our Guestbook and add your comment.
Keep track of what's going on around school by reading our Newsletters and Diary Dates pages. Why not bookmark us?
Thank you for visiting our website, and please come back and see us again soon!
New Things on our Web
06 May 21: Updated list and profiles of our school Governing Body members.
01 May 21: Updated SEND Information Report.
27 Apr 21: Timetables for Summer term on each of our year group pages.
03 Apr 21: Summer term diary dates.
Our web was last updated on 6 May, 2021