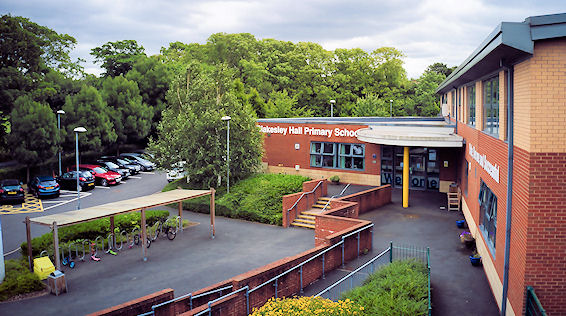 WHAT'S HAPPENING THIS WEEK?
School will re-open for all children on Monday 8th March 2021.
We are very pleased to be welcoming all of our Blakesley families back to school on Monday 8th March.
The end of the school day will be returning to the normal time from Monday 8th March. Monday to Thursday collection will be from 3:20pm until 3:35pm at the latest. On Fridays, collection is from 12:30pm until 12:45pm. The school gates will continue to open at 8:40am, but will be closed at 9:00am, so arrival timings should be prompt. Remember that lessons start at 8:55am, so any children arriving after that time will be missing valuable learning.
Please help us to keep everyone safe around the school site. We will continue to apply the one-way system – only one adult dropping off and collecting and require all parents and carers to wear a face covering. If you need to speak to someone please continue to use Class Dojo or speak with one of the Senior Leaders on duty around school (wearing high visibility jackets).
Blakesley Book Month – look at Class Dojo for all our exciting activities this month and follow us on twitter to get involved.
Welcome to the website of Blakesley Hall Primary School.
We hope that you will find our website both interesting and entertaining.
We always like to hear from our visitors and friends. To let us know what you think of our website, simply sign our Guestbook and add your comment.
Keep track of what's going on around school by reading our Newsletters and Diary Dates pages. Why not bookmark us?
Thank you for visiting our website, and please come back and see us again soon!
New Things on our Web
Our web was last updated on 5 March, 2021