Headteacher's Welcome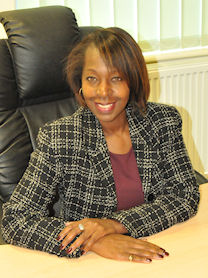 Our Headteacher, Ms Phillips
I have been Headteacher for over 12 years and during that time have witnessed many changes. Starting with the design and building of a new school building in 2006 to 2008 through changes to the local community and national changes to the curriculum and expectations for children in terms of testing and their learning and progress.
I have seen teachers come and teachers go, many on to promotion and leading in schools elsewhere.
Ours is a school with many different cultures and ethnic groups with over 25 languages spoken; Ofsted called us a harmonious learning environment where children enjoy learning.
In all the change some things have remained constant for me. My commitment to providing the very best education possible for every child who comes here. To create an oasis in a world that often presents significant challenges for some of our children. I love the job that I do and am proud to be Headteacher here.
Welcome to our website - you will find information about the curriculum and timetables and important information about things such as safeguarding and national testing. Our Twitter feed (seen on the home page) gives a picture of exciting activities that happen here every day. Check out our 2020 Vision and our pledge to the school community and families it serves.
Mine is the privilege to lead and the challenge to inspire others. To set high expectations and continue to create an environment where children love to learn and teachers love to teach.
Ms Heather Phillips
Headteacher