Headteacher's Welcome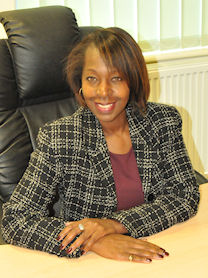 Our Headteacher, Ms Phillips
I am very proud to be the Headteacher of Blakesley Hall Primary School.
We have over 600 happy children and families who come from a variety of ethnic backgrounds bringing vibrancy and diversity to our school day.
I am honoured to be part of a talented, creative, dedicated and skilled staff team who work hard and create a safe and secure learning environment to enable all children to achieve success - success for every individual.
At Blakesley Hall Primary School we aim to provide all children with an environment in which they are safe, secure and successful.
Physically safe, emotionally secure and academically successful.
Our school was rebuilt in 2008 and is a modern, purpose built, well equipped building, which allows us to take on new challenges under one roof for the first time since the school was built in 1959.
This provides our children with the best possible environment for learning.
Ms Heather Phillips
Headteacher