Event: Proud Points Winners Trip
13 July 2015
The children that received the most DoJo points in each class, celebrated with a trip to the cinema with Mrs Phillips, our Headteacher on Monday 13th July 2015.
The children saw the film 'Minions' and enjoyed eating sweeties and popcorn. They all enjoyed it very much - including the staff.
Well done to our first Proud Point winners.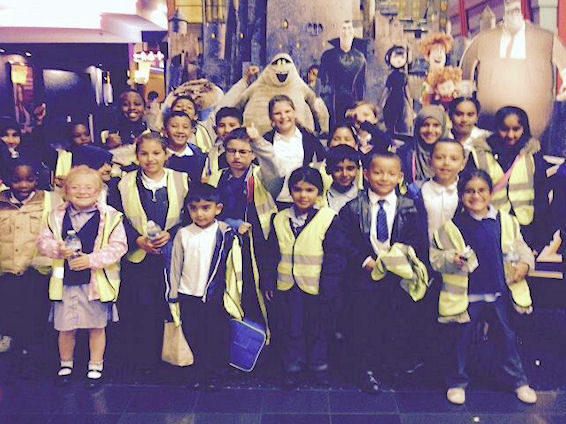 Our Proud Point winners at the cinema.