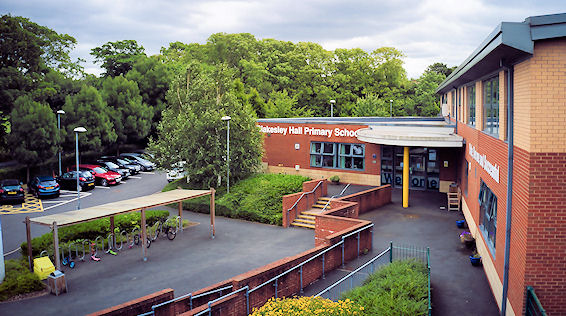 DISRUPTION DUE TO BAD WEATHER CONDITIONS
Sadly there has been huge disruption to our end of term learning and activities due to the snow and the ice on the school site and surrounding pathways. Unfortunately our pathways haven't been cleared and it has been just too dangerous to get all our families here safely. We now have the telephone number of the Highways Agency and, in the event of more snowfall, will be contacting them directly to clear the pathways and roads close to the school (Yardley Green Road and Bonham Grove) so we expect that SCHOOL WILL REMAIN OPEN FROM MONDAY 18th to FRIDAY 22nd DECEMBER. APOLOGIES FOR THE DISRUPTION
The Proud Points Trip will be re-organised for the first week in January
Tuesday 19th December - Reception Nativity and Key Stage 1 - Christmas assemblies
Thursday 21st December - Key Stage 2 Christmas assembly will take place at St Edburgha's Church - (9.30 - 11.30am) the children will walk to the church from school to enjoy a festive assembly and be back in time for lunch.
RECENT FUNDRAISING AT SCHOOL
On Friday 29th September school took part in the MacMillan Coffee morning and raised £318.23 for this charity
School Council sold ice lollies and ice creams - all monies raised went into school fund
Year 6 - did a cake sale and a staff car wash - all monies raised went towards school fund and other charities
Year 5 sponsored run for Syrian Refugees - organised by the school children
On 5th July school had an inflatable sport activity in school, all monies raised went towards before and after school sporting provision
Year 2 sponsored fun run - money raised will be spent on school PE equipment
Welcome to the website of Blakesley Hall Primary School.
We hope that you will find our web both interesting and entertaining.
We always like to hear from our visitors and friends. To let us know what you think of our website, simply sign our Guestbook and add your comment.
Keep track of what's going on around school by reading our Newsletters and Diary Dates pages. Why not bookmark us?
Thank you for visiting our website, and please come back and see us again soon!
New Things on our Web
Our web was last updated on 30 November, 2017