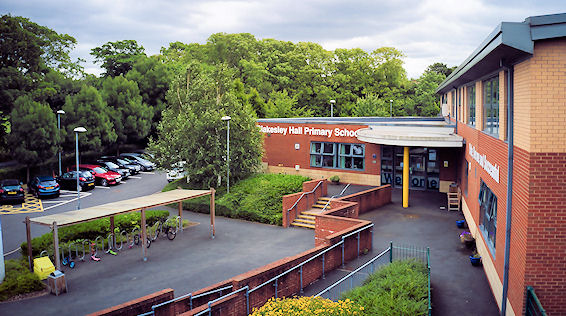 WHAT IS HAPPENING WEEK BEGINNING 19TH MARCH 2018
Monday 19th - 2pm KS1 Family Learning and Years 3 and 4 having a Roman Day
Tuesday 20th - Year 3 to visit South Yardley library and RSPB working with Year 1
Wednesday 21st - 1.30pm ESOL classes for parents and 2pm KS2 Family Learning
Thursday 22nd - 8.30am - 1.30am 'Dads & Lads' Reading Breakfast in the large hall and 9.00-9.45am - Language Workshop for reception parents in the small hall
Friday 23rd - 9am-10am, Speech & Language Drop in Clinic
As part of Sport Relief week, the Year 6 children will be facing the Blakesley Hall teachers in the football match of the century! Tickets cost £1 and can be purchased in school. Children can look out for posters around school for more information. Proceeds will be donated to Sport Relief, a charity that raises money for causes such as child poverty and mental health.
RECENT FUNDRAISING AT SCHOOL
The recent Christmas Fair raised £1,263.00 for the school fund. Well done to everyone that donated
On Friday 29th September school took part in the MacMillan Coffee morning and raised £318.23 for this charity
School Council sold ice lollies and ice creams - all monies raised went into school fund
Year 6 - did a cake sale and a staff car wash - all monies raised went towards school fund and other charities
Year 5 sponsored run for Syrian Refugees - organised by the school children
On 5th July school had an inflatable sport activity in school, all monies raised went towards before and after school sporting provision
Year 2 sponsored fun run - money raised will be spent on school PE equipment
March is Blakesley's Book Festival Month
Our Book Festival is now running until we break up for Easter on Thursday 29 March. See some of the exciting activities we have planned in our Book Festival Flyer (pdf).
We are running a special Potato Book Character Competition (pdf). Closing date for entries is Wednesday 28 March. Prizes will be awarded on 29 March.
There will also be a Reading Passport Tea Party (pdf) on 29 March. The person in each class who has read the most books on their Reading Passport will be invited to a tea party with Miss Woolaway and Ms Hack.
Welcome to the website of Blakesley Hall Primary School.
We hope that you will find our web both interesting and entertaining.
We always like to hear from our visitors and friends. To let us know what you think of our website, simply sign our Guestbook and add your comment.
Keep track of what's going on around school by reading our Newsletters and Diary Dates pages. Why not bookmark us?
Thank you for visiting our website, and please come back and see us again soon!
New Things on our Web
Our web was last updated on 5 March, 2018